Warsaw, Poland, April 03, 2023
DCX announced launch DCX Hydro CDU's – a new generation of Coolant Distribution Units, dedicated for direct liquid cooling of high-performance computing and standard datacenter servers.

DCX offers a comprehensive portfolio of 6 CDU's including 4U rack based as well as standalone In Row CDU's with capacity up to 1.2MW

Compared to market standard, new DCX Hydro deliver 2 x higher capacity and can serve 2 x more IT Racks per CDU than competitive solutions.
DCX, (dcx.eu, cryptocooling.eu) based in Warsaw, Poland, EU, is a leading worldwide company providing a complete and comprehensive portfolio of sustainable liquid cooling systems: Direct Liquid Cooling and Immersion Cooling dedicated to high-performance computing, including crypto mining operations and IT datacenters.
Today, DCX, a leader in advanced liquid cooling systems, is proud to announce the launch of DCX Hydro CDU's – a new generation of Coolant Distribution Units, dedicated for direct liquid cooling of high-performance computing and standard datacenter servers.
Data centers are the backbone of the digital age, providing the storage and processing power needed to keep our world running smoothly. However, today data center operators face several challenges: rising rack power density, higher processors power requirements, more GPUs requiring workloads, legal and social pressure on sustainability, carbon footprint, data center water usage, and on top of that – significant growth of energy costs. With the increasing demand for higher computing power and energy efficiency, data centers are constantly seeking innovative ways to optimize their cooling solutions – this is where DCX Hydro CDU's step in, offering a reliable, high-performance solution that ensures savings and optimal cooling for high-density servers.
For the past few years the industry could not deliver cost-effective, reliable and flexible direct liquid cooling systems. This is why DCX introduces to world market a new architecture of DCX Hydro Coolant Distribution Units (CDU's) dedicated for high performance computing, enterprise and collocation datacenters and also power hungry crypto mining facilities.
Today, we propose the most comprehensive portfolio of CDU systems, offering a complete flexibility for data center operators – from 100kW rack based CDU 1 & 2 models, to scale out In-Row systems: CDU 3, 6, 9 models which can effectively cool from 10 to 30 IT racks per CDU, and CDU 12, a 1.2MW heat transfer capable system can support up to 40 standard IT racks.
DCX Hydro CDU's are key component in direct chip cooling (DLC) or servers or hydro crypto mining systems. These CDU's with a rated cooling capacity up to 1200 kW offer adaptive and efficient cooling of hydro miners with full condensation control. DCX systems offer enterprise class, advanced features such as variable-speed pumps, full condensation control, cooling loop separation, redundant components, adaptive operation, energy efficient cooling & intelligent controls with full remote management of the system.
Some of the key features of our CDU's include:
Multistage Vertical Immersion Pumps: in opposite to limited performance of standard centrifugal pumps, Hydro CDU's use multiple liquid stages connected in series which delivers pressure and high flow rate of coolant needed to support multiple IT racks. That results with a 2 times higher capacity than any competitive solution.

Full remote monitoring: temperature, flow and operation sensors that monitor the temperature of the coolant and adjust the flow rate as necessary to maintain a consistent temperature.

Redundancy: designed with redundant pumps and other components to ensure that the cooling system remains operational in the event of a failure.

Energy efficiency: CDU's are designed to be energy-efficient, with features such as variable speed pumps and advanced control systems that help to minimize energy consumption.
DCX Hydro CDU's address new and future requirements of energy efficiency, sustainability, and innovation, play a critical role in the operation of modern datacenter and provide desired operating temperature and ensuring the reliability and efficiency of the cooling system.
To learn more about our new DCX Hydro CDU's and how they can benefit your data center, visit our website www.dcx.eu or contact us at sales@dcx.eu.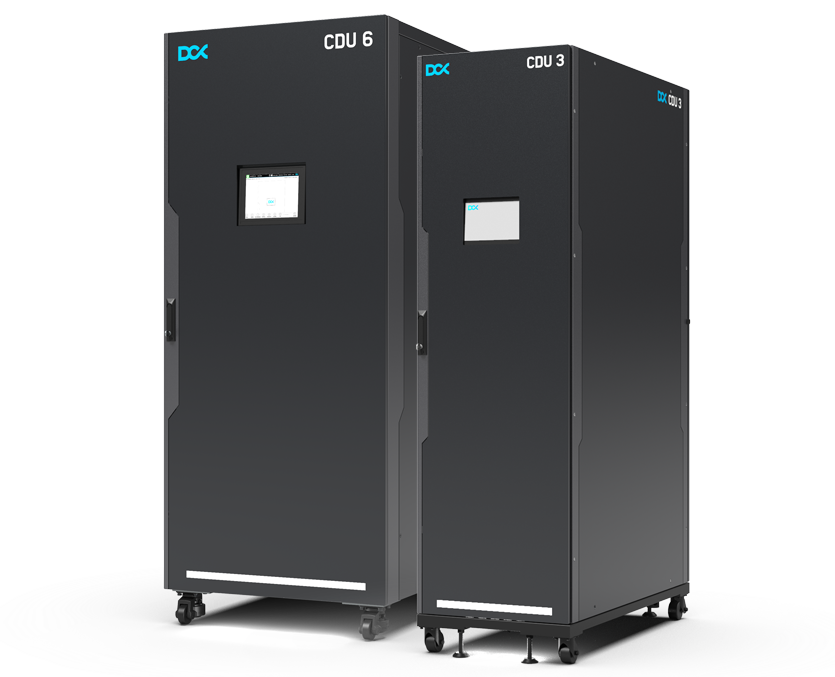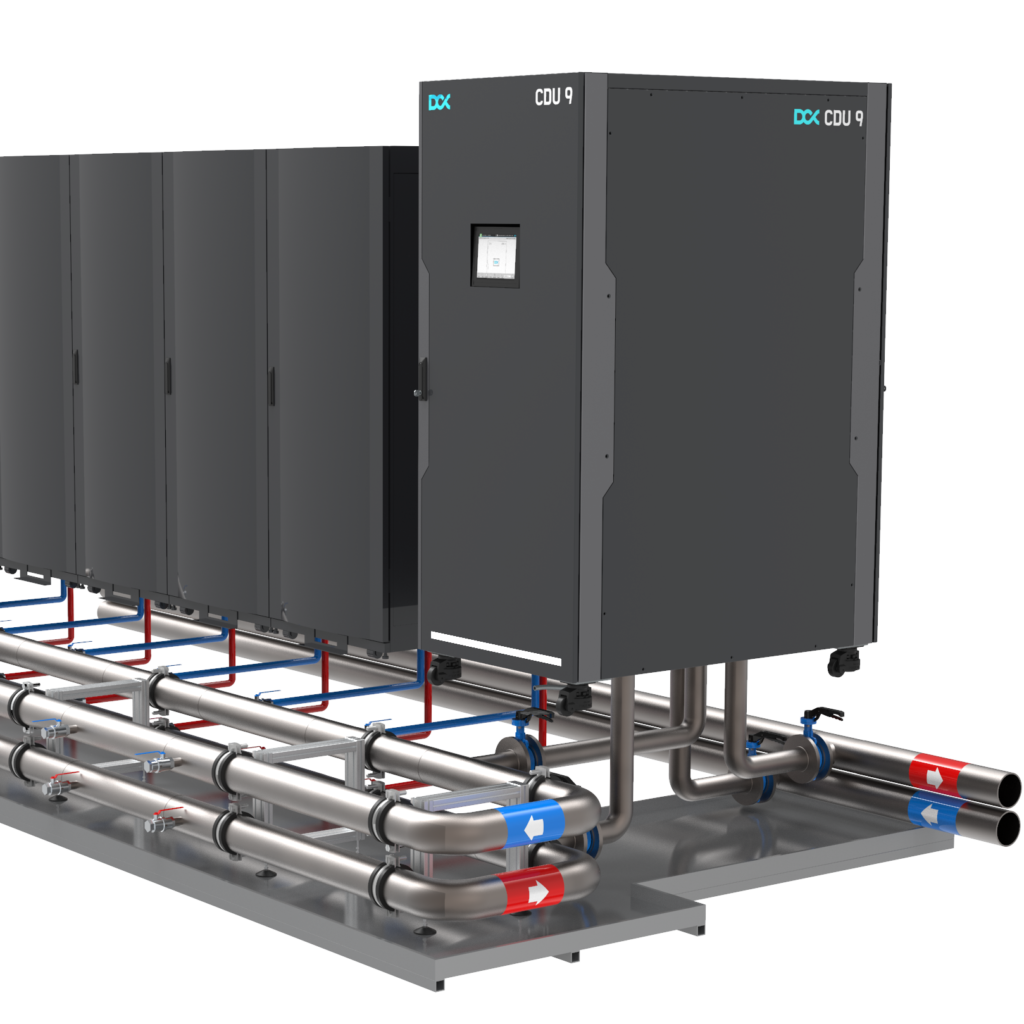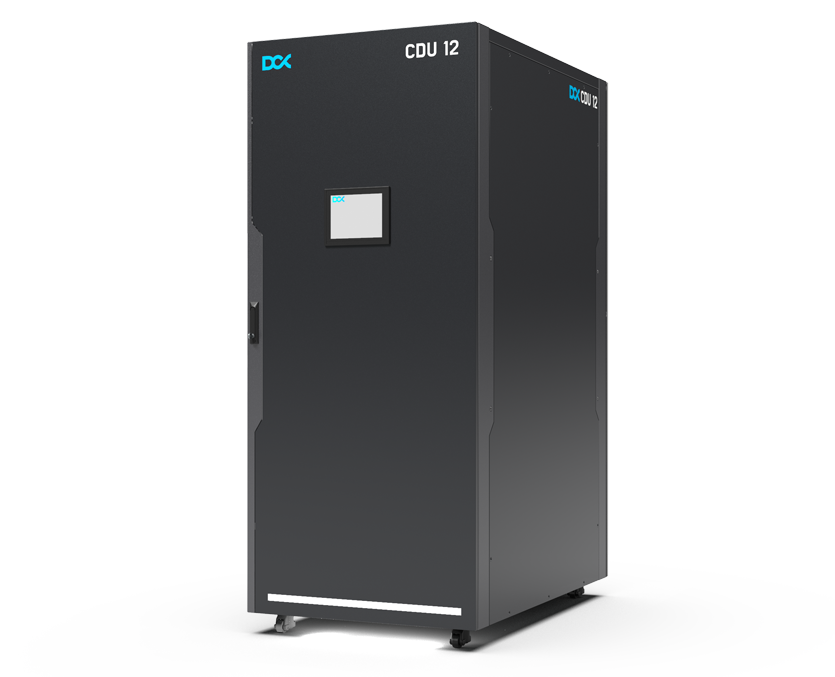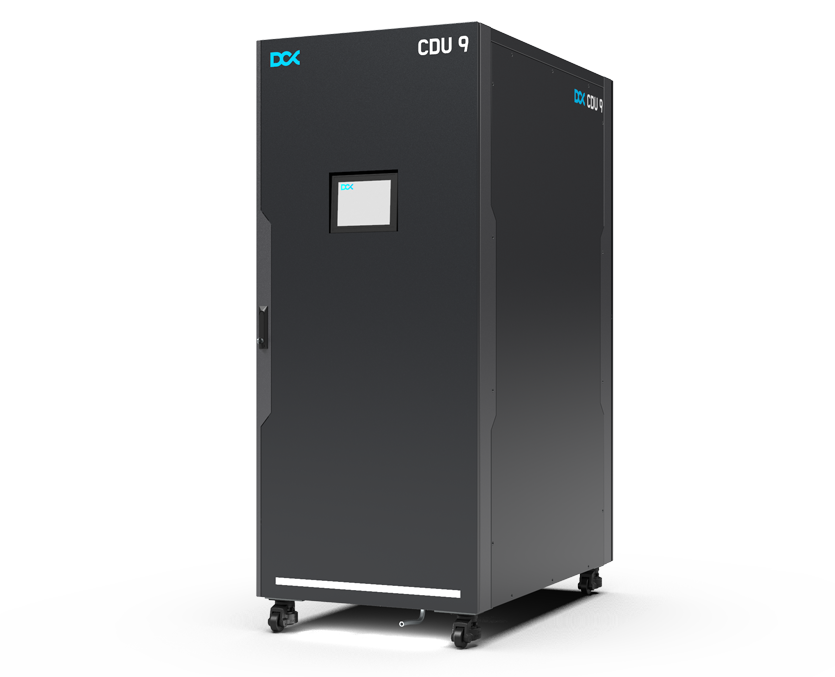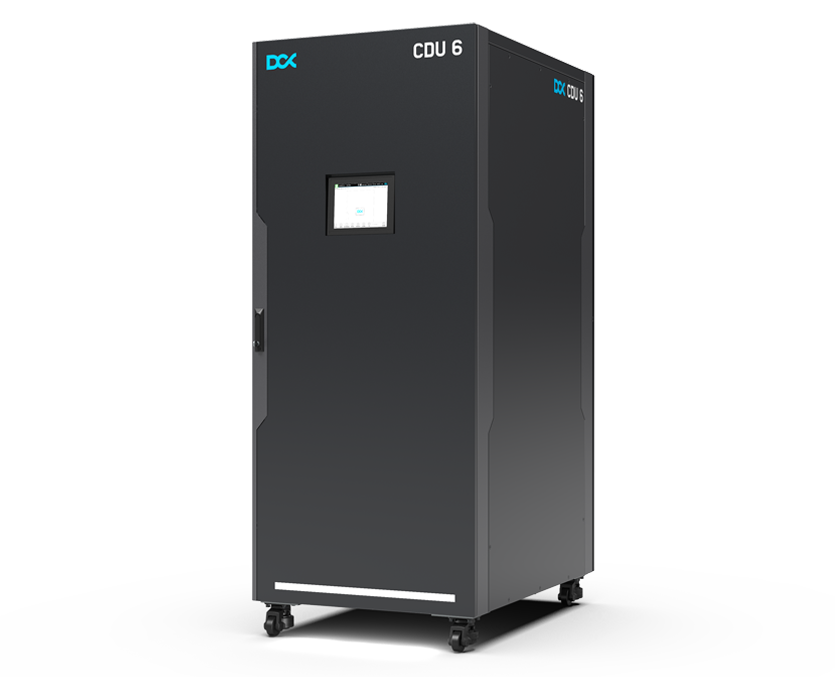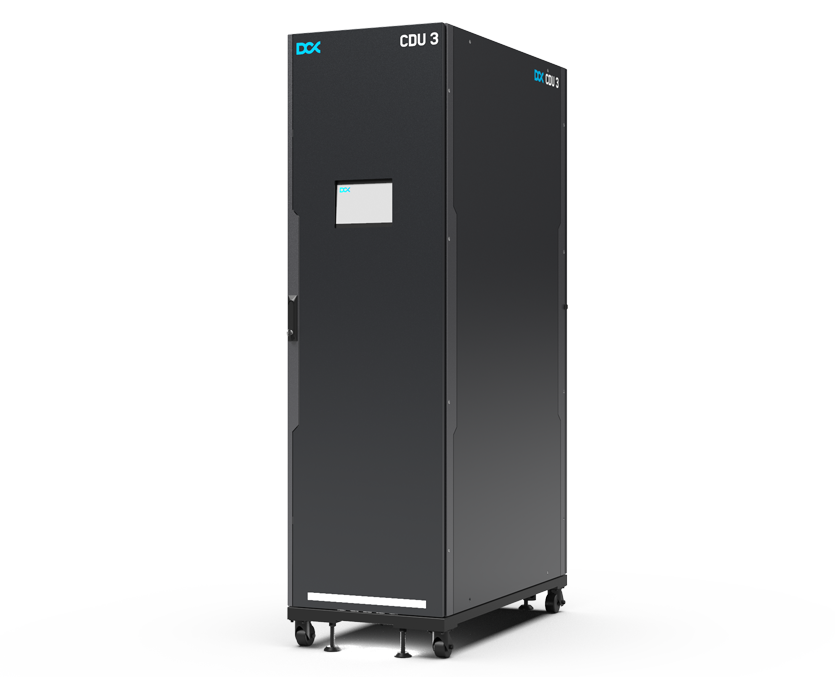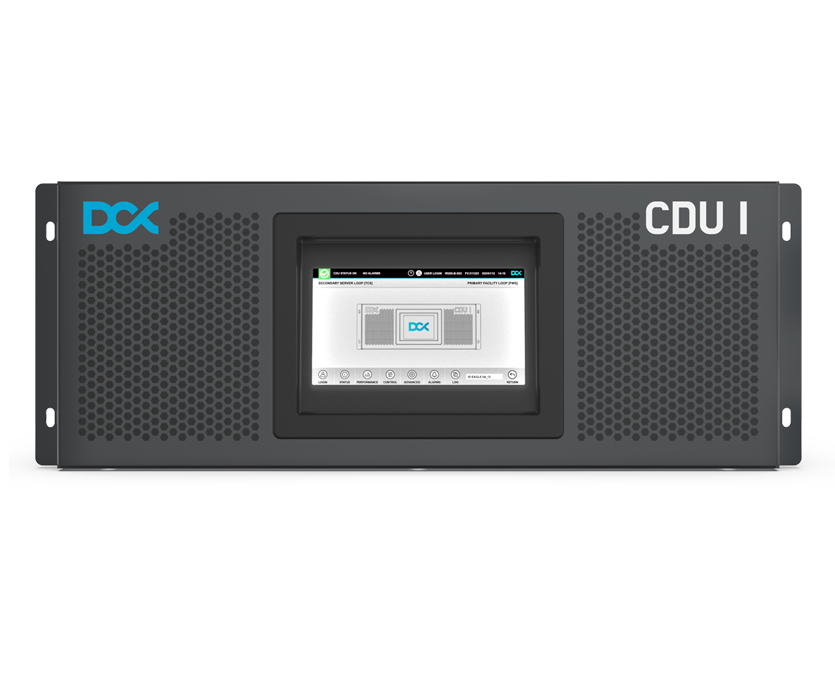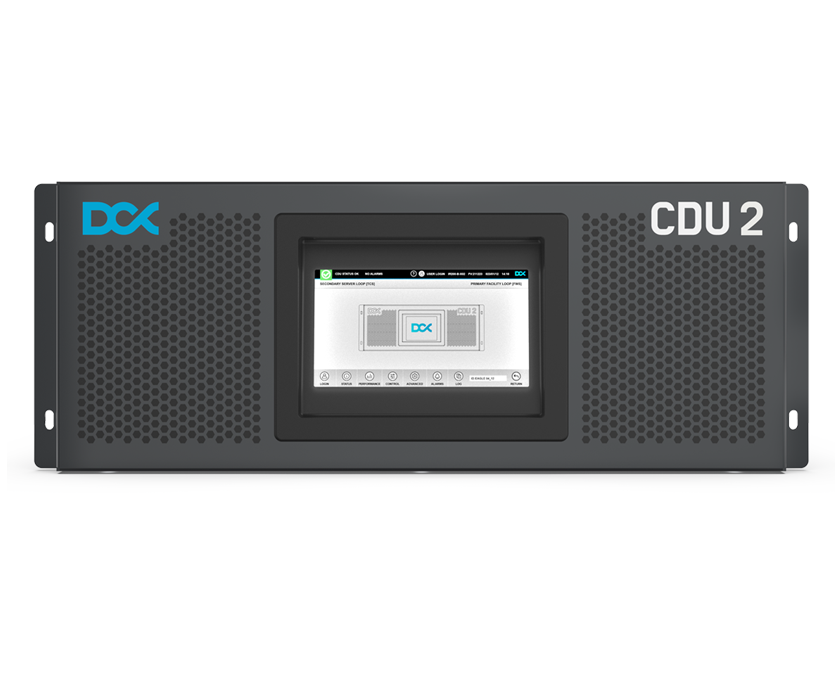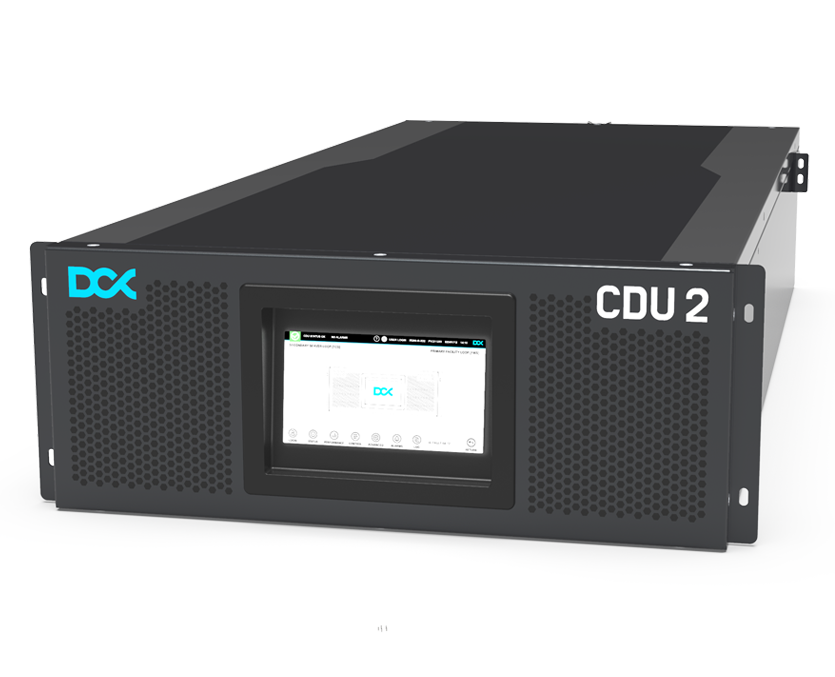 About DCX:
DCX portfolio for crypto mining applications is available at https://cryptocooling.eu/ or, for larger investors at https://cryptocooling.eu/dcx-immersion-mining-scale-out-solutions/. DCX offers Immersion Mining Enclosures and Immersion Mining Rack solutions, Immersion Server Systems, Coolant Distribution Units (CDU's) dedicated to Direct Liquid Cooling (DLC). The company also supplies Immersion Optimized Dry Coolers and a renowned Thermasafe line of Dielectric Engineered Fluids. DCX offers comprehensive design and implementation services making itself the first choice for liquid cooling systems for crypto mining and IT, data centers, and edge applications.